Community Engagement

Community Investment Supports Community Growth
We think supporting and investing in our communities is imperative in continuing to grow strong and successful in forward progression. We want everyone in the community to have access to knowledge, tools, resources and opportunities to help them achieve their goals. UCB is investing our time, employee talent, and strategic deployment of funds which positively impact our communities and economic development.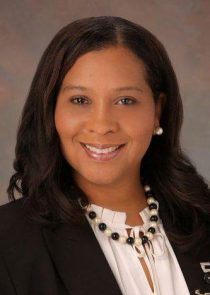 Community Development Manager
Trina Brown is our Community Development Manager from Baton Rouge down to Houma and Golden Meadow. She is working to establish, participate, and maintain relationships with community-based & charitable groups, non-profits, economic development organizations, and government entities. She is focusing on underserved areas and populations, inclusive of affordable housing and small business entities for low-to-moderate income (LMI) residents and communities. She plans to achieve this through targeted community development lending and providing technical support and financial education.

Community Development Donations

UCB takes a regional and holistic approach to community donations and sponsorships. We want to be sure we are addressing our community needs, and always investing in building a stronger community so we are more resilient in the future. Through our charitable program, we aim to invest in communities and those organizations that are working to uplift residents in low-to-moderate income communities. Please contact us if your donation request falls under these criteria.
Community Development Services

Sound financial knowledge is the basis of a strong and successful community. We want everyone in our communities to have a full understanding of banking principals and to be financially literate. UCB employees dedicate their time and expertise volunteering in company-sponsored events and teaching financial literacy classes.

We offer several methods to easily obtain financial literacy and offer these services to a wide range of groups: school students, small business owners, or our elderly citizens. There is something for everyone!
Seminars
UCB believes financial education is a fundamental building block to becoming financially free. We offer financial literacy classes for school kids, to small businesses, individuals, non-profits, and start-ups using the FDIC Money Smart modules. Request a UCB employee to host a free seminar or lunch & learn.


Classroom Program
We are proud partners with Ever-Fi, which offers online financial courses for K-12 in our communities. These interactive courses provide essential, age- appropriate information. Contact us if you would like to have it deployed at your educational institution at no cost to you.
Tools
We want all community members to have access to the same information and tools to make smart financial decisions. Here are some tools and resources to help with your financial education.