CD Special
Make your money work for you.
Earn 2.25% APY* for 15-months with a UCB Certificate of Deposit
You can also earn a 4.01% APY**, get ATM fee refunds and more with a Reward Checking Account
Ready to get started?
Click the button below to complete our online application form today or call us at 866.505.3736
For more information on UCB's products and services including our Reward Checking Account, click here.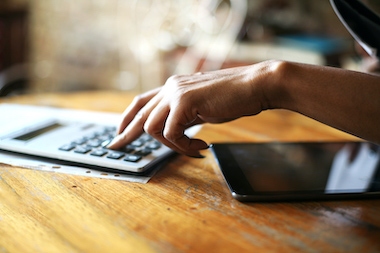 *Annual Percentage Yield (APY) is effective as of 4/23/2018 and is applicable to the initial 15 month term of the CD. Rate offer is valid for new money only. Transfers from existing United Community Bank accounts are not eligible. Minimum opening deposit of $1,000 is required with a maximum deposit of $250,000 per individual. Penalty may be imposed for early withdrawal which could reduce earnings. Interest will compound annually. Additional restrictions may apply. Rate offer available for a limited time and may change without notice. At maturity, a non-promotional rate currently offered by the bank, for the same amount and term, will apply. Promotional rate applies to personal accounts only and excludes public entities, brokerage and institutional deposits.
**Minimum to open account is $100. Annual percentage yield (APY) is effective as of 02/26/2018. Balances of $10,000 or less earn 4.01% APY. The portion of balances over $10,000 earn 0.10% APY. To earn the higher APY, (1) you must complete 15 posted and cleared United Community Bank Visa Debit Card transactions in the amount of $5.00 or more excluding ATM transactions during the statement cycle, and (2) have at least one direct deposit or ACH debit per month posted and settled during the statement cycle. If all requirements are not met during any statement cycle, the entire balance will earn 0.05% APY. Additionally, if all requirements are met during the statement cycle, ATM fees totaling up to $20.00, that were incurred at other financial institutions will be refundable. If all requirements are not met, ATM fees incurred at other financial institutions will not be refunded. Paper statements may be mailed upon request at a cost of $3.00 per statement. Fees could reduce earnings on the account. Overdrafts could result in fees. Rate is subject to change.